Introducing Red Fire Rooster Wings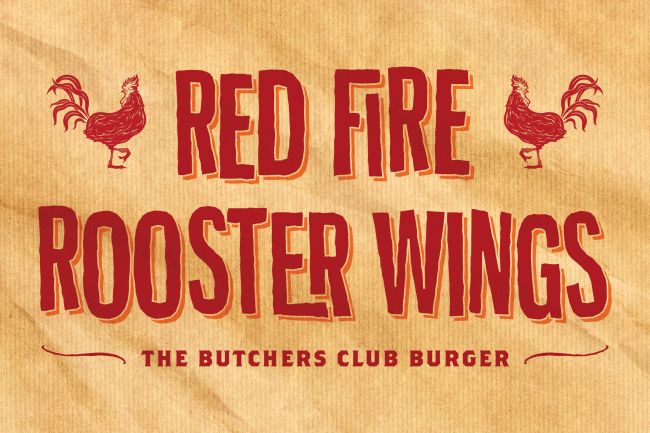 The Butchers Club Burger's New Fiery Chicken Wings Rule the Roost and Welcome the Chinese New Year of the Rooster with Punch-Packing Drumettes
The Butchers Club Burger welcomes the Chinese New Year of the Rooster with lip-smacking new chicken wings that will have guests fighting for the last piece.
House-made using Hazeldene's free-range and hormone-free chicken from Australia, the new Red Fire Rooster Wings (HK$88/6 pieces; $50/3 pieces) are delightfully sticky with the perfect amount of crunch.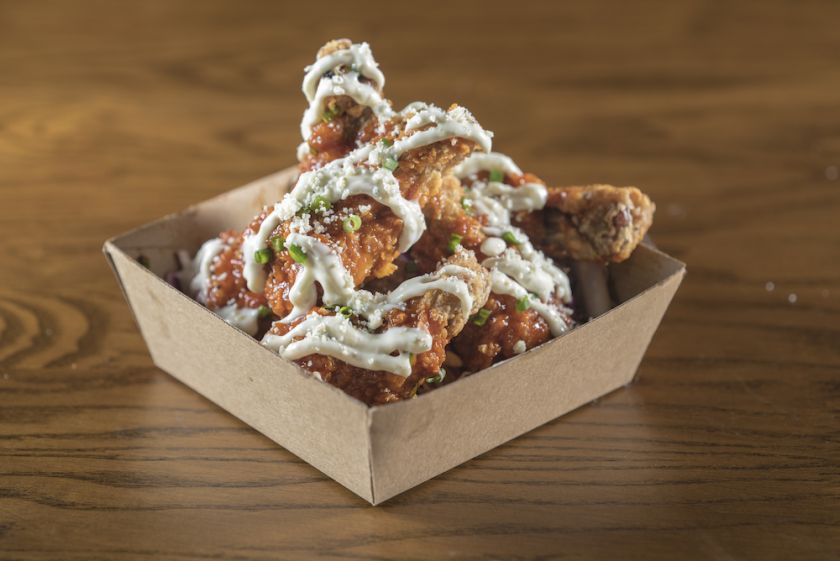 The carefully developed recipe utilises only the first joint of the wing — the drumette — delivering all of the flavour without the fussiness or mess usually associated with a bucket of wings.
As per The Butchers Club Burger's authentic approach to food, the irresistible wings are an approachable yet expertly executed comfort dish. To guarantee big flavour and unparalleled juiciness, the succulent mini drumsticks are marinated overnight in fresh buttermilk, then coated in a secret house blend of herbs, spices and seasoning before being deep fried to crisp perfection. Finally, the, golden drumettes are dunked in a vibrant and tangy concoction of Frank's RedHot sauce, brown sugar and butter. The fiery wings are served with a classic blue cheese dip that slices through spice and coats the mouth with a moreish smack that is simultaneously sharp and creamy.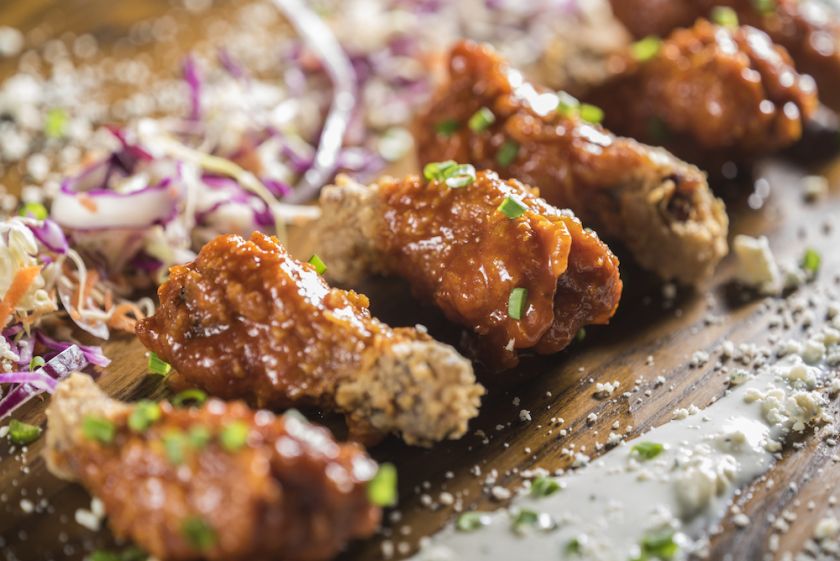 In the spirit of good fortune, The Butchers Club Burger will kick off the launch of Red Fire Rooster Wings with an unbeatable happy hour promotion*. Starting the 16th of February, guests can enjoy a 5 bottles Peroni Beer Bucket and serving of six Red Fire Rooster Wings for only HK$220.
The Butchers Club Burger's new Red Fire Rooster Wings pack a serious punch, and are a hassle free pre-burger appetiser, or a moreish snack to enjoy alongside of a cold bottle of cold beer.
* Available Monday to Friday, 4-7pm for the duration of February and March 2017.
SHARE IT