Win 2 tickets to our Sausage Class worth HK$1300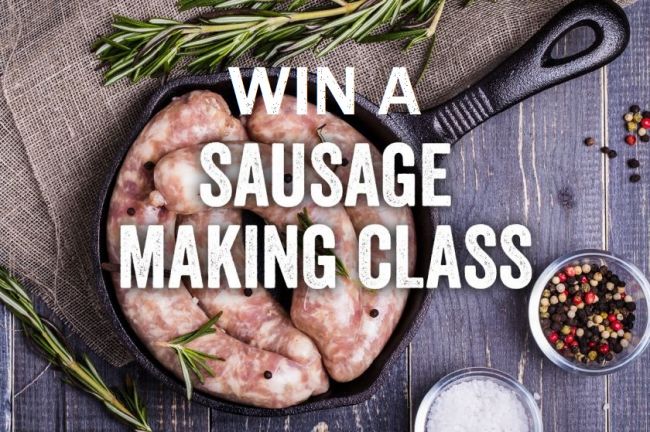 Email us your crazy ideas for a sausage flavour that you think could change the world. The most creative flavour will receive two free tickets to attend the class on September 16th. To give you and example, I have been developing a Spicy Tandori Chicken Sausage that will soon be available on the online store, my kids came up with Pork, Cheddar Cheese and Marmite.
Do give some thought to the cost of the ingredients and how realistic it would be to mass produce. Email me your ideas with the basic ingredients and I will announce the winners on September 6th.
Email me on jonathan.glover@fwmfnb.com
SHARE IT