Urban Weddings at The Butchers Club's Event Space and Rooftop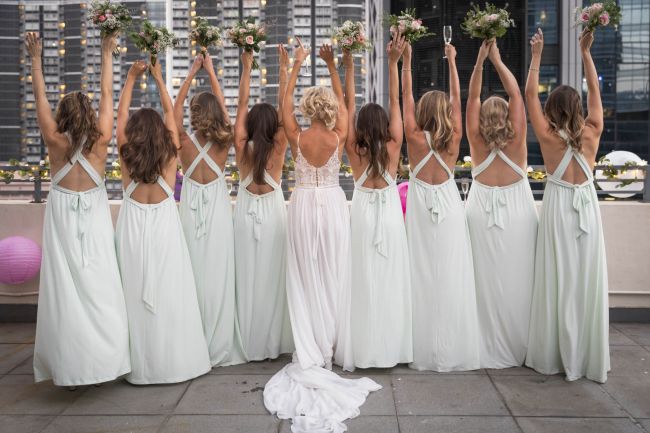 The Butchers Club at Wong Chuk Hang is not your typical Hong Kong venue. No chandeliers; no floral wallpaper or carpeting and absolutely no sign of heavy outdated curtains. Our 14,000 square foot event space and rooftop is an industrial-accented blank canvas—with a whole lot of character. It's the perfect setting for adventurous couples who are looking for a more urban and modern place to host an unforgettable ceremony and reception.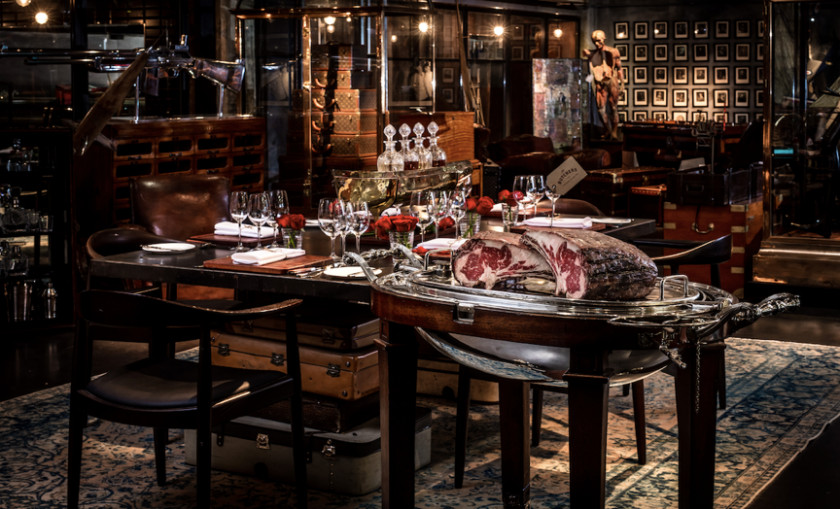 Located on the 16th and 17th floor of an industrial building in Wong Chuk Hang. The space maintains an industrial warehouse look and feel, with high ceilings and a lot of stone and steel that gives it a cool, modern appeal. Through out the space, unique pieces of antiques brought over from Europe give it an elegant charm.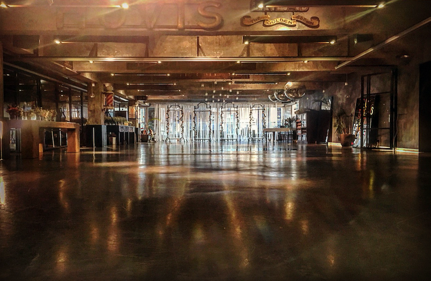 Covering a total of 14,000 square feet over two floors, the space can be used as a blank canvas for almost any kind of event. Whether you'd like to dine in our antique showroom or use it as a cleared space, we can arrange to tailor suit the event. Couples can be as hands on with decor and set up as they wish to be with the help of our multitalented Events Manager and her team.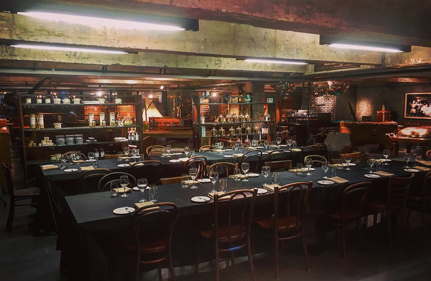 16TH FLOOR PLAN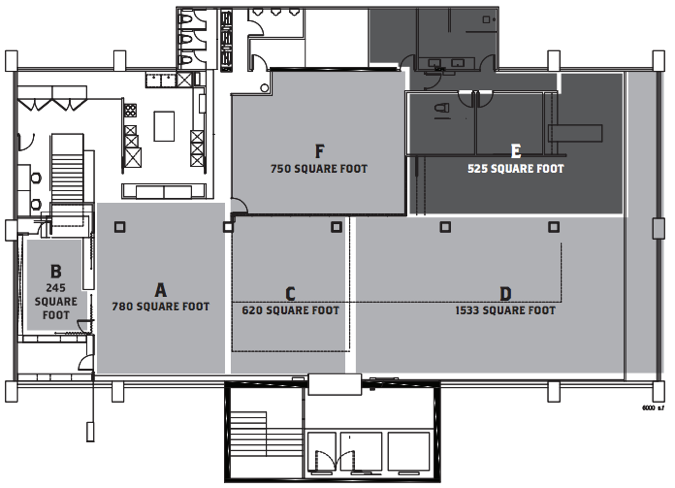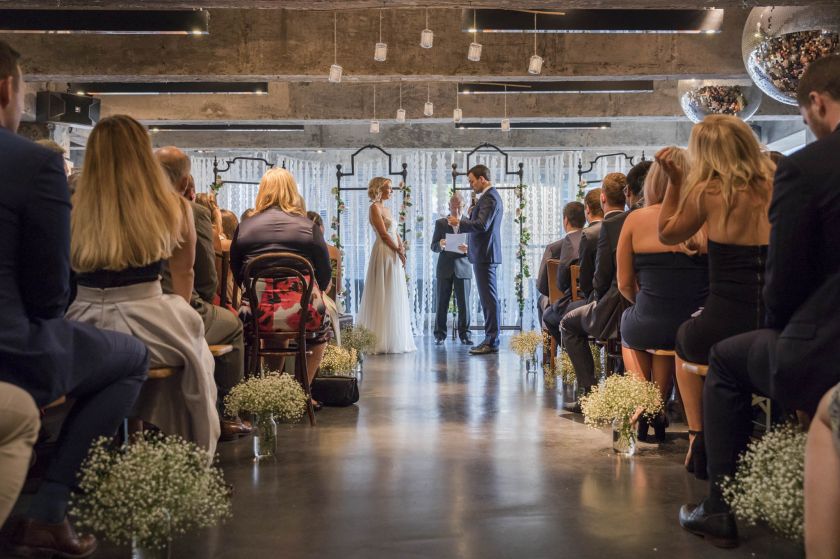 With outdoor space hard to come by in Hong Kong, The Butchers Club is fortunate to have a 7,000 square feet rooftop overlooking Aberdeen Harbour, catering from a family style BBQ party to an elegant plated wedding dinner.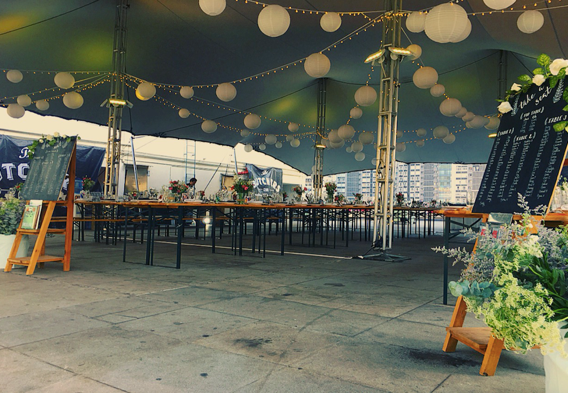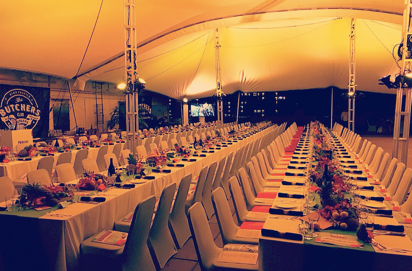 ROOFTOP FLOOR PLAN
Please note that the marquee is not included, renting of the marquee can be arranged upon request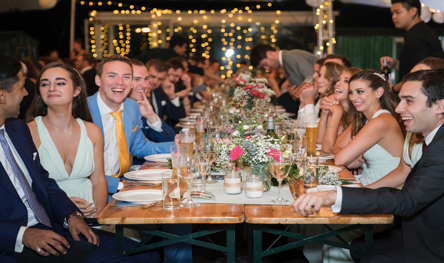 QUOTES

Dear Lotte,
Hope you have recovered from Friday.
On behalf of the Bredbury family, I would like to thank you and your team at the Butchers Club for helping us to host the best wedding ever.
Everyone who attended had nothing but praise for the venue, the food and the service we received.
You and your team went above and beyond to make it a great day.
Many thanks again.
Tim
FOTB
Hi Lotte, Elaine,
We wanted to say a massive thank you for coordinating our wedding party. It was an unforgettable evening and you guys made it all come together perfectly. We've had so many compliments about the food and drinks, the venue, and the service, all of which are down to you.
Thanks again for all your help and general awesomeness!
Natalie Potts
Dear Lotte and Elaine,
Thanks again for all your help pre and post event. We literally had the best night of our lives. Your staff were so helpful and the food was incredible. We are now ploughing through the remainder of the cheese, which is awesome!
Thanks again for everything.
Really appreciate the time and effort spent on making our day so memorable!!
Dear Lotte,

Thank you so much for everything last night! We had a wonderful time at the most wonderful venue. Your team has been very very helpful! Our families and friends had a great great time.

Best regards,
Joey
SHARE IT