Partnering with Impossible™ Foods, The Veggie Club will debut three compelling plant-based burgers alongside a range of enticing sides.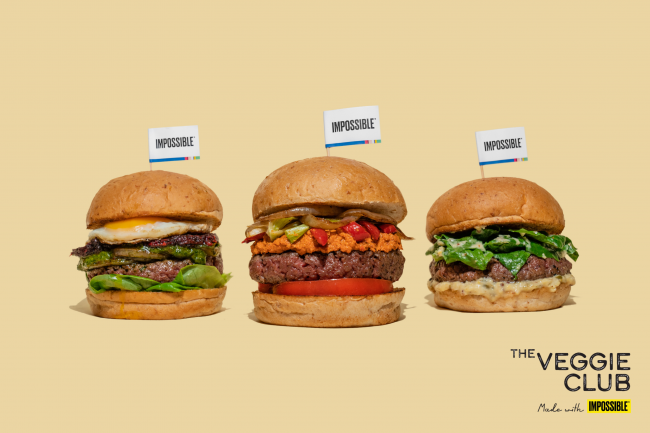 A neat selection of classic-style vegetarian and vegan burgers, all featuring Impossible™ Foods' patties, are also available.
The Barcelona (HK$138) delivers all the craveable flavours of Spain in one tempting vegan main. The hearty feast features a perfectly seared Impossible™ Burger patty, grilled red peppers, onions, charred spring onions, tomato and a zingy romesco sauce.
The vegan Hail, Caesar! (HK$130) takes all of the flavour and crunch of a classic Caesar salad, and elevates it to imperial heights. A juicy Impossible™ Burger patty is crowned with crisp romaine lettuce and vegan Caesar sauce – the epitome of sophistication, in burger form.
The action-packed Mad Max (HK$138) abandons typical burger condiments, favouring a vibrant herby green goddess sauce, vivid beetroot, a golden yolked egg, onions and crunchy lettuce as tasty, textural garnishes for an Impossible™ Burger patty.
SHARE IT