Now Serving: Summer Salads at The Butchers Club Burger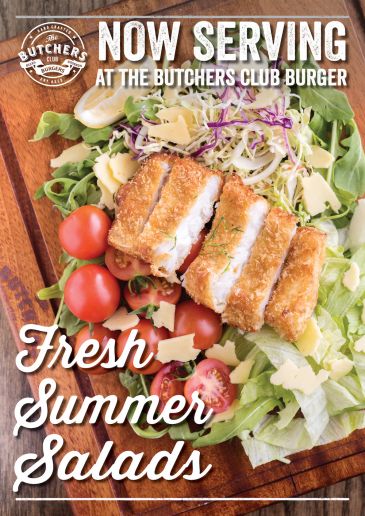 The Butchers Club Burger is pleased to announce its latest creation: Healthy Summer Salads. Launching just in time for junk and beach season, this entire new addition to our menu will help Hongkongers slim down without giving up on The Butchers Club's signature meat and sustainable seafood.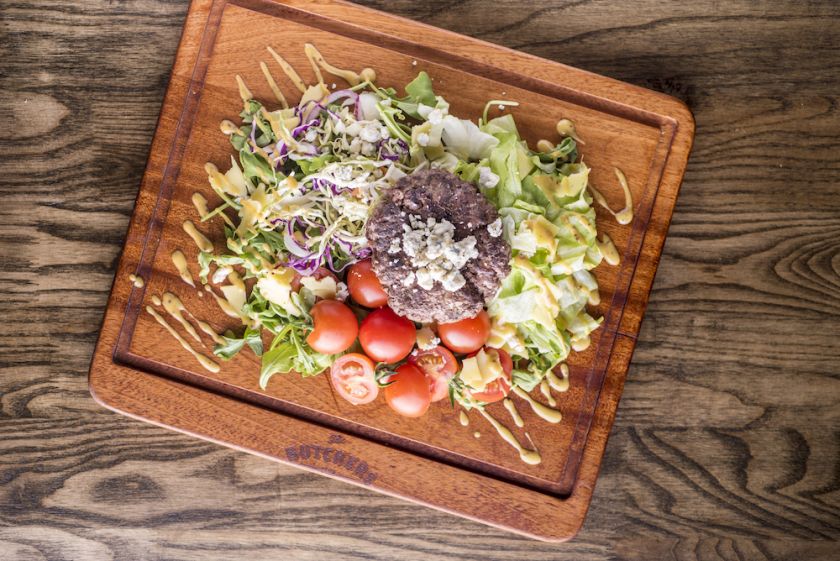 These brand spanking new salads are formed using only the best locally grown, pesticide-free, fertiliser-free and sustainably harvested leaves. Delivered to all four of The Butchers Club Burger locations daily, these fresh and crisp greens are topped with one of three choices: Breaded Free Range Australian Chicken Thigh Fillet served with honey mustard dressing (HK$120), Crumbed MSC Certified New Zealand Pink Ling Fillet served with spicy yogurt dressing (HK$120) or our signature Grilled Dry-Aged Australian Beef Burger Patty served with blue cheese dressing (HK$140).
Our chefs have created the Healthy Summer Salads by selecting a carefully balanced mix of Mustard Mizuna, Red Leaf and Romaine Lettuces', which give a perfect blend of sweetness and spice as well as crisp and crunch. The leaves are combined with fresh; cherry tomatoes, red onion and crumbly aged cheddar.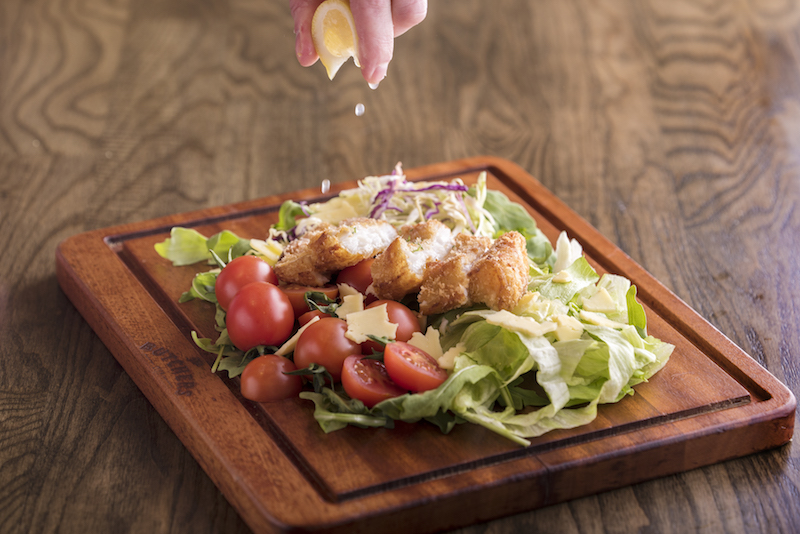 SHARE IT