The R&R Reuben: A Bagel Takeover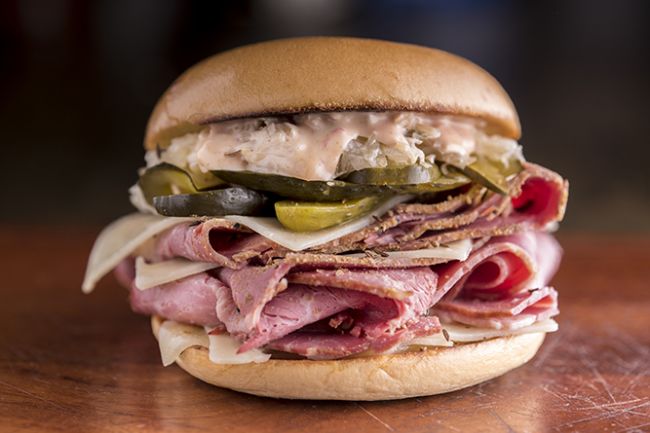 The Ultimate Reuben Sandwich: R&R Bagels Teams up with The Butchers Club Burger.
The Butchers Club Burger celebrates New York deli culture with an unmissable Reuben sandwich takeover by R&R Bagels.
From Monday 16 January, The Butchers Club Burger will serve up warm R&R Reubens (HK$120), featuring house-cured and brined certified Angus beef brisket, sauerkraut, Swiss cheese, Russian dressing and a sprinkle of caraway seeds, piled high onto R&R's freshly baked and much loved classic bagels.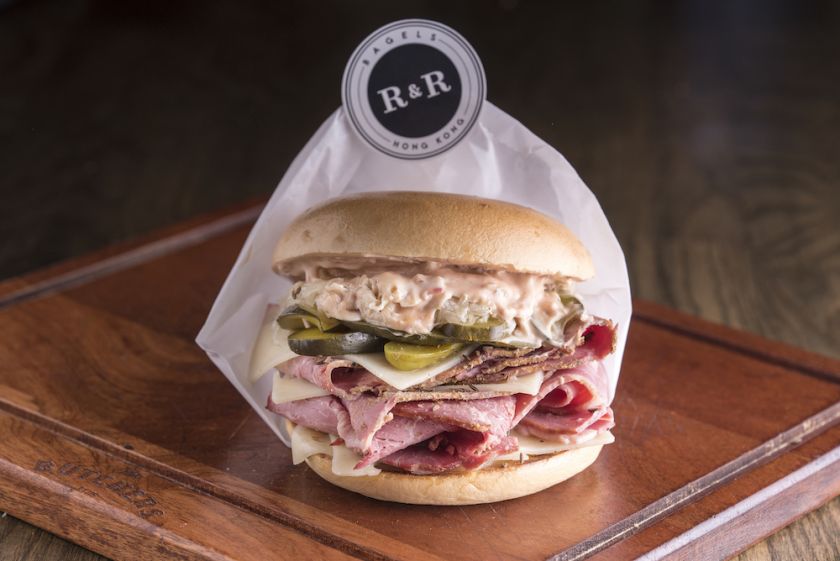 Paying homage to the immigrant movement's influence on American cuisine, the Rueben sandwich is as much of a melting pot as the city it was born in. With roots in Ireland, Germany, and beyond, guests will be wowed by the inimitable combination of comforting flavours. At the centre of it all, the perfectly fatty and salty brisket showcases The Butchers Club's expert understanding of meat. Hand carved for each order, the delicious beef is perfectly complemented by R&R's authentic hand-rolled bagels, resulting in a sandwich that transports guests to New York with every bite.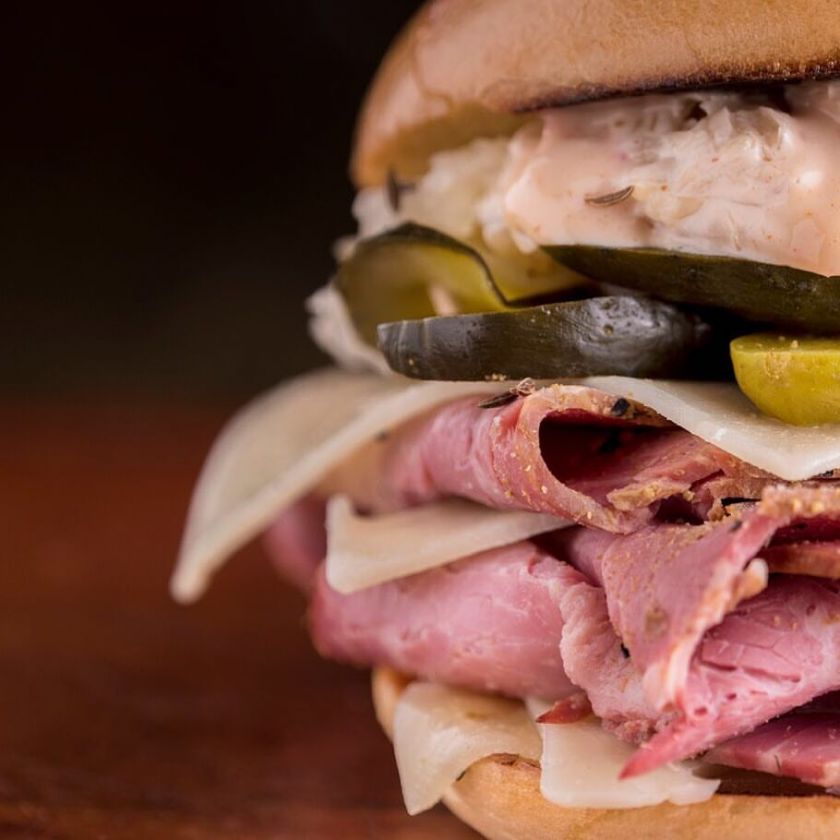 The R&R Reuben will be available at all The Butchers Club Burger outlets from 16 January - 16 February.

R&R Bagels
R&R Bagels opened in Central, Hong Kong in July 2016, with the aim of bringing fresh, high quality bagels, innovative flavour combinations and a place of calm enjoyment to the city.
R&R Bagels are rolled, boiled and baked according to our own recipe, and were developed over hundreds of hours of testing and perfecting our dough to ensure that R&R provides the best bagels — not only in Hong Kong — but the world.
To complement our incredible bagels, R&R combines a stunning selection of artisan ingredients to craft mouthwatering bagel sandwiches. This, coupled with our ever-expanding selection of artisan cream cheeses and incredible Bagel Sandwiches, means that dining at R&R is always an exciting and innovative experience.
The R&R Bagels store is based upon simple principles of clean lines, beautiful design and relaxing environments.
Our colour palette contains only a few core tones, with all other in-store colour provided by the beautiful products we serve and the individual styles of our customers.
The mission of all our stores is to provide a calm, relaxing place for our followers to unwind from the day to day stresses of the metropolis, while enjoying some of the best food and drinks around.
Facebook: facebook.com/randrbagels
Instagram: @randrbagels
SHARE IT