Scotch 'Easter' Egg Burger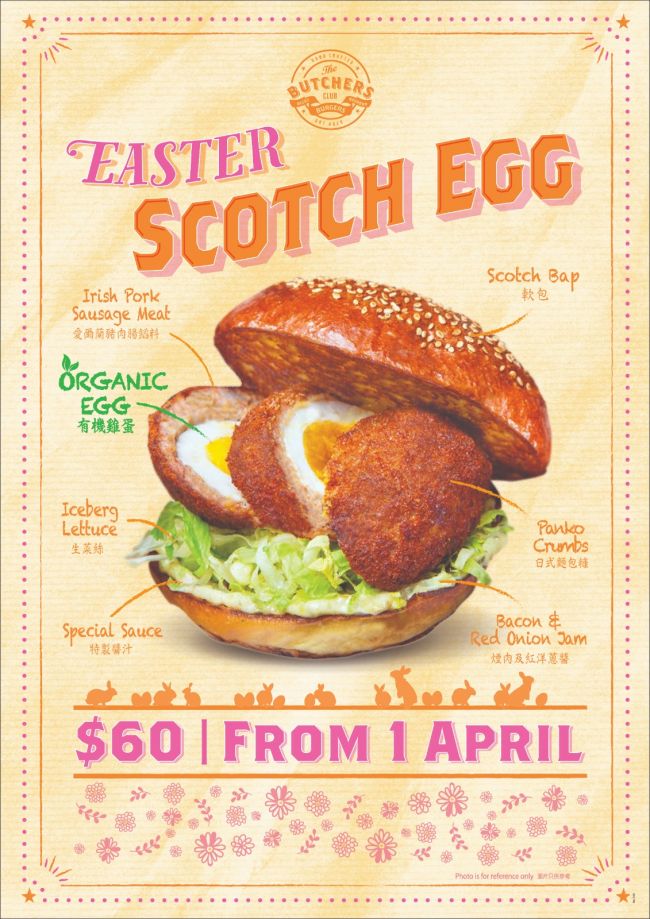 The Easter-inspired Scotch 'Easter' Egg Burger (HK$60) features a soft-boiled organic egg encased in rich Irish pork sausage and golden panko crumbs.
Cooked to perfection, it is celebrating the humble Easter egg in The Butchers Club Burger's signature tongue-in-cheek fashion. A moreish bacon and red onion jam accentuate the burger's bold flavours, whilst crisp iceberg lettuce adds an element of freshness and crunch. The Scotch Easter Egg Burger is served in a buttery toasted scotch bap.
The impressive The Scotch 'Easter' Egg Burger is available from 1 April at all The Butchers Club Burger stores.
SHARE IT