Burger Lobster Night is Back for One Night Only!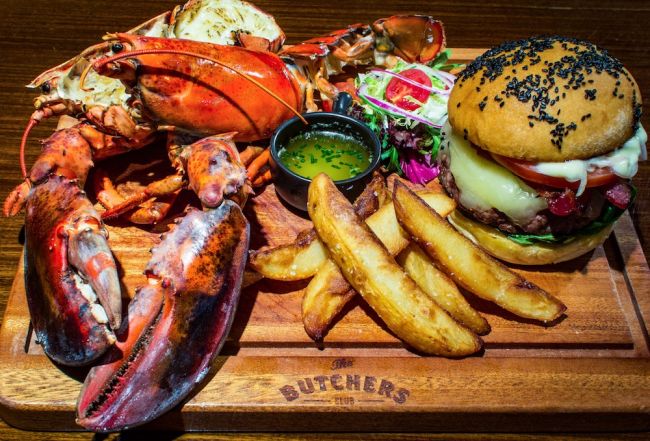 The Butchers Club's Burger Lobster dinner makes its return on Friday, the 26th of May at The Secret Kitchen in Wong Chuk Hang.
For only $300 per person, guests will have a choice between a Half Pound Wagyu Burger topped with sautéed wild mushrooms, aged cheddar, maple bacon, rocket and garlic aioli or a Whole 1lb Boston Lobster (steamed to order) with lemon and garlic butter. The meal comes with a locally-grown organic salad and a healthy serving of duck fat fries, as well as the option of delicious add-ons.
Join us for this casual event at The Secret Kitchen in Wong Chuk Hang but book quick as our communal tables are getting booked up! Get your tickets here.
SHARE IT