Dinner And A Show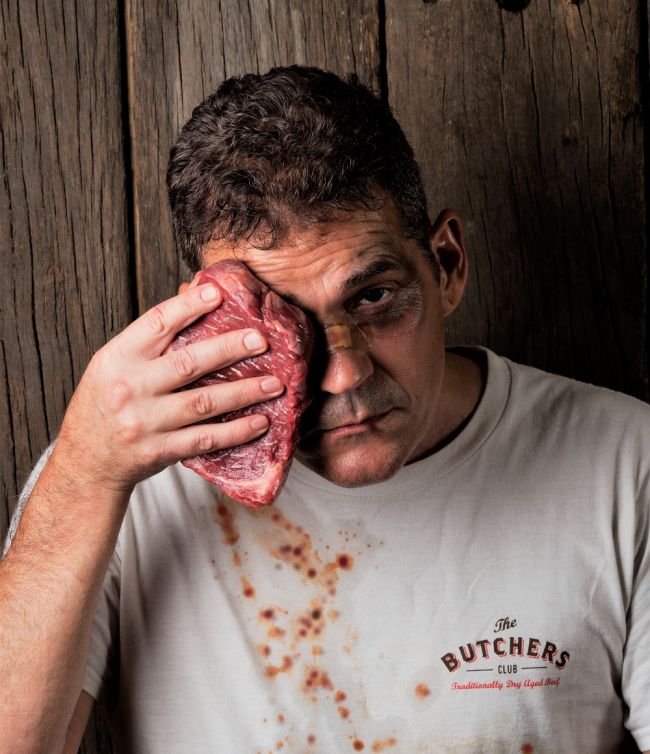 Project Mayhem Dinner Menu
"To be fully prepared for Project Mayhem, one must embrace the Project Mayhem diet. This may be the last meal you have.
So enjoy it" T.Durden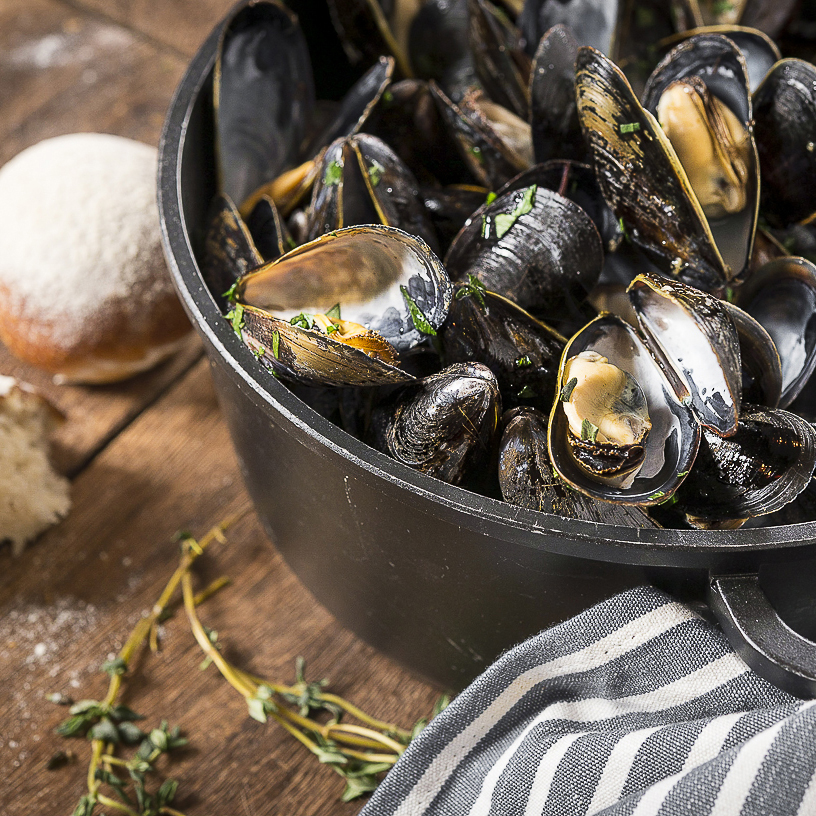 In preparation for the Arson Committee…
Steaming pots of Australian Black Mussels
in a sauce made from: Chablis, Butter, Cream, Purple Garlic and Lots of Fresh Herbs
Cooked and served tableside with freshly baked pull-apart Bread basted with
Beef drippings
In preparation for the assault committee…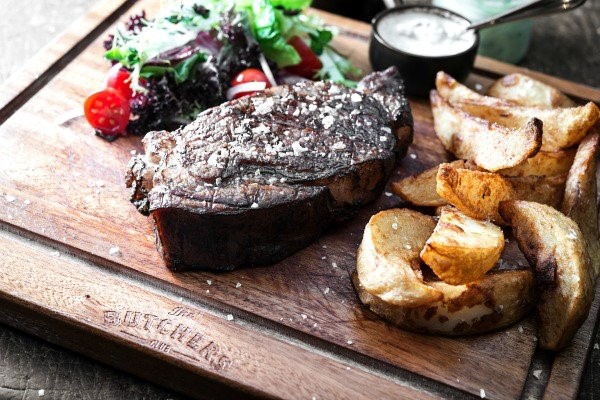 The Big Beef Experience
45-day Dry-aged to perfection
Certified Australian Black Angus Ribeye from Argyle Beef Thick cut Ribeye Steaks with signature dry-aged rub, grilled on a high heat to perfect medium rare and carved tableside
Served with Big Table Bowls of
Organic Garden Leaves with Balsamic Vinaigrette,
Cooked thrice hand cut tteakhouse Chips
Served up with
Green Peppercorn & Brandy Jus
Argentinian Style Chimichurri
Apple & Tarragon Ketchup
"The Butchers Club" Lager & Horseradish Mustard
The Feasts Ending
An explosively flavourful Chocolate Cake that isn't what it seems
Vegan Menu on request
Are You A Lover, Or Are You A Fighter?
After the global successes of shows such as Reservoir Dogs, Se7en Deadly Sins and last years sell out critically accliamed Hell Hath No Fury From Dusk till Dawn, the team are back for another round of immersive storytelling - this time hosted from a secret Hong Kong warehouse location - launching the latest adventure; 'Project Mayhem'. Combining site-specific set design with roaming characters, their next offering will see an interactive adaptation of one of modern history's most twisted tales of fraternity, violence and all-out psychological warfare. Project Mayhem will completely engulf its guests as part of the set and story, encouraging them along the way to interact with the characters and carefully-created surroundings. So what are you waiting for?
SHARE IT