Hong Kong Students Launch New Creation at The Butchers Club Burger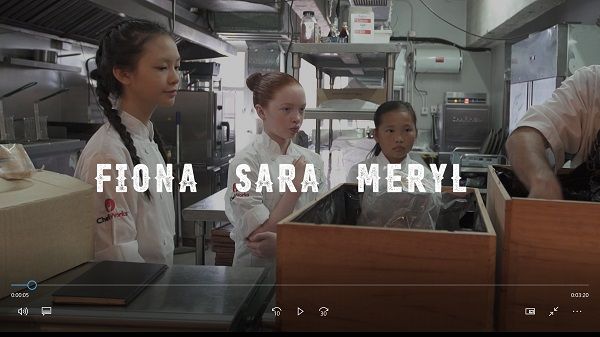 The Butchers Club Burger has partnered with the ESF Junior Chef competition to give three young winners the chance to create a brand new menu item. The Molten Chick (HK$120) is a collaborative creation by Fiona Chiu (15) Sarah Thomas(11) and Meryl Lam (11) who tried and tested dozens of recipes to perfect their burger. WATCH THE VIDEO
The centrepiece of The Molten Chick is a patty crafted from minced free-range chicken thigh and seasoned with fresh thyme and lemon zest. The juicy patty is stuffed with mozzarella cheese and chopped fresh basil before being wrapped with smoked streaky bacon. Once bitten into, the burger oozes molten cheese; a pleasant phenomenon that resulted in the creation's eclectic name. The patty is topped with charred bell peppers and cacciatore sauce, and served on a bed of rocket in a honey-mustard smeared bun.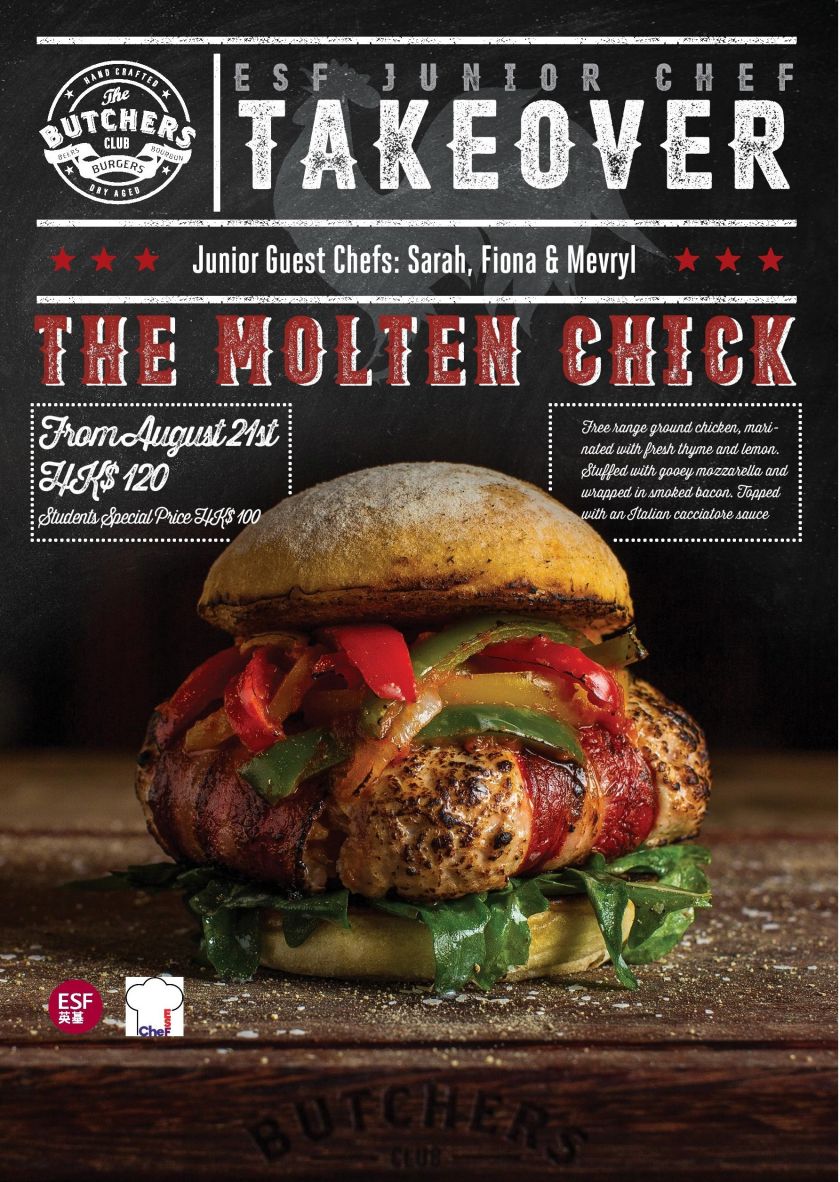 We are thrilled to be working with ESF Junior Chef on this exciting collaboration. It has been so rewarding working with the students to develop a restaurant-quality recipe and to see them pursue the culinary arts. The Butchers Club Burger is a Hong Kong-grown institution and we enjoy giving back to the community as much as we can. We hope this experience has inspired the students and their peers and that The Molten Chick is just the beginning for these chefs in the making," says The Butchers Club Burger founder Jonathan Glover. WATCH THE VIDEO HERE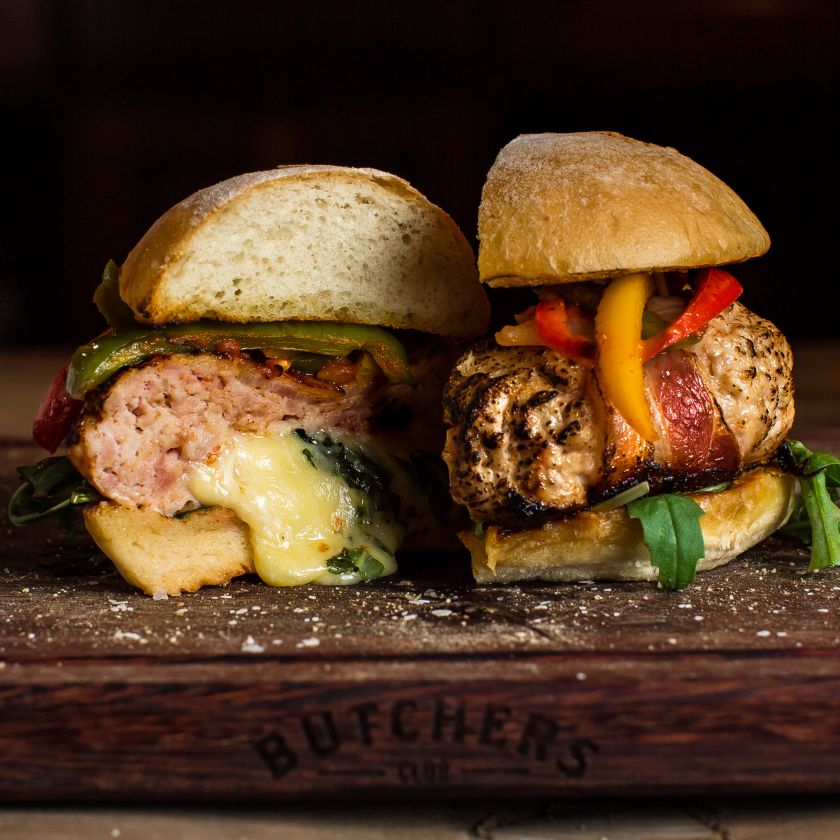 The Molten Chick is available at all The Butchers Club Burger outlets from 21 August to 30 September 2017 with students receiving a $20 discount on the burger upon presentation of a valid student card.
SHARE IT