The Beyond Wu Tang Style - Vegan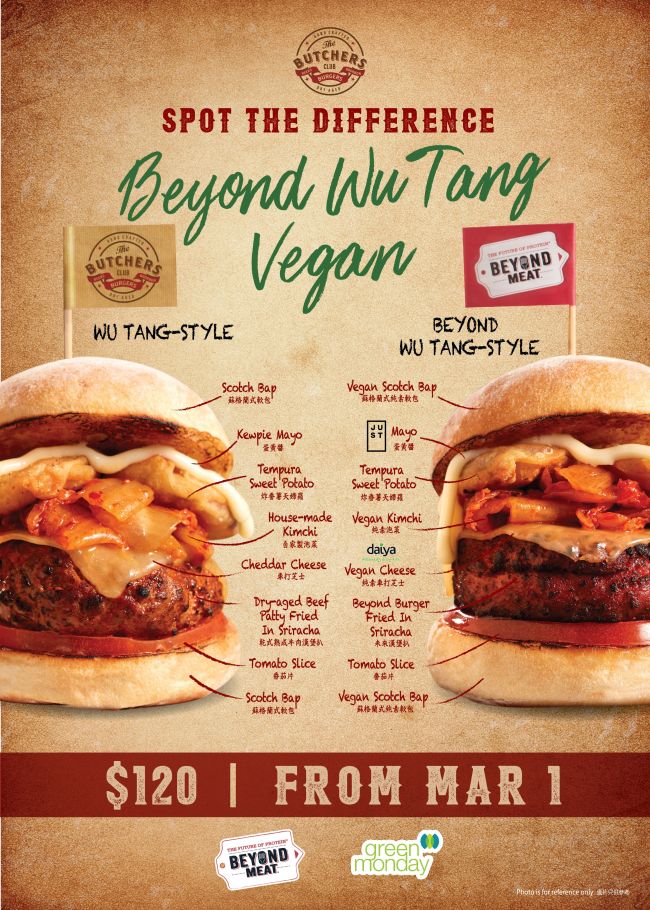 The Butchers Club Burger has created yet another version of the Beyond Burger. Playing around with a customer-favourite, the Wu Tang-Style (HK$120), a Korean-inspired spicy creation, the Beyond Wu Tang-Style (HK$120) will launch on 1 March, available until 30 April.
Reinforcing The Butchers Club Burger's successful partnership with Beyond Meat, the Beyond Wu Tang-Style boasts exciting flavours — creamy Just Mayo, Vegan Kimchi, Daiya Vegan Cheese, and of course the infamous Beyond Burger which is fried in Sriracha to come together to form a fiery burger that is not for the faint of heart.
"The Beyond Wu Tang-Style burger is a great vegan alternative to the original Wu-Tang Style, but delivers all of the original's beloved flavours," says The Butchers Club Burger Founder, Jonathan Glover. "We are very excited to introduce yet another vegan option to our customers and are thrilled to collaborate with Beyond Meat once again."
The Butchers Club Burger is proud to continue developing its meat-free menu, offering burgers that do not fall short on quality or flavour, and continuously creating dishes that satisfy both meat- and veggie-lovers in both taste and texture.
SHARE IT