The Butchers Club Burger's Leftover Sandwich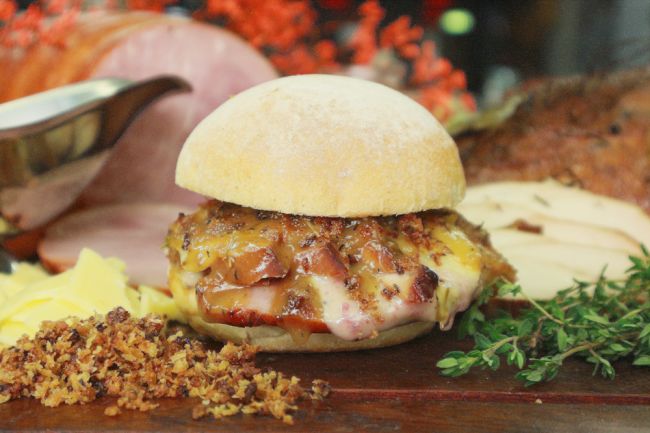 Best thing about a turkey dinner? The leftovers. And this Christmas season The Butchers Club Burger will be serving a decadent left over sandwich from 16-31 December!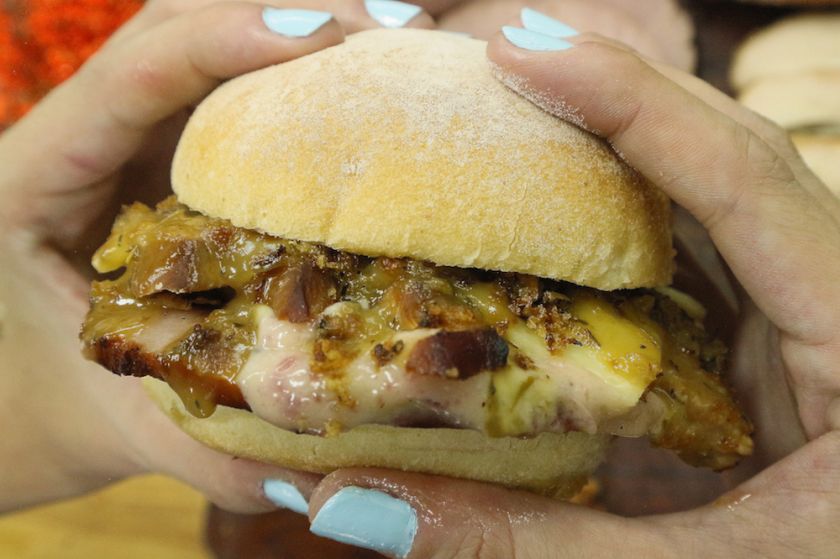 Did you know we made the Michelin Guide again for a second year in a row? No? Well we're telling you now. And to celebrate we're offering an amazing, Christmas sandwich: stacked with all the heavy hitters featured in a holiday feast. All four Butchers Club Burger locations are offering the leftover-inspired sandwich from Friday, 16th of December until the end of the year. Packed between a dinner roll are slices of smoked turkey breast, homemade stuffing, cranberry aioli, cheddar, gravy and a slice of honey ham. Get ready for a sandwich we here at The Butchers Club have been excited about since July: The Leftovers.
Mini versions will be previewed exclusively to our Christmas Shopping Market & Long Lunch guests on Saturday, 3rd of December! Get your tickets here!
The Leftover Sandwich
Available at The Butchers Club Burger (Wan Chai, Central, TST, Quarry Bay)
16-31 December (stay tuned for info on the launch party!)
SHARE IT