How to cook a whole Dry Aged Black Angus Prime Rib Roast in the oven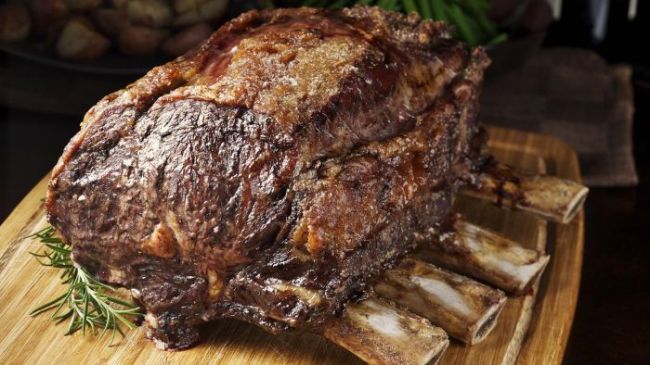 If you want to impress your guests this Christmas then forget about Turkey, A Dry Aged Rib Roast has to be the way to go! The Butchers Club are aging amazing black angus whole ribeyes from Argyle meats that will be reaching 45 days of age just ready for your Christmas feast. Order HERE
Order your whole or half rib HERE, it will be delivered to your home or office on the designated date that you request (up until 23rd December) The beef will be trimmed and tied ready to put in your oven. Follow these simple cooking instruction to get the perfect Rib Roast on Christmas Day.
Remove the Roast from the refrigerator for at least 3 hours before start cooking it, this allows the meat to warm up to room temperature which gives better cooking conditions when we start to roast the beef.
Season well with salt and pepper, remember that this is a big piece of beer, season liberally!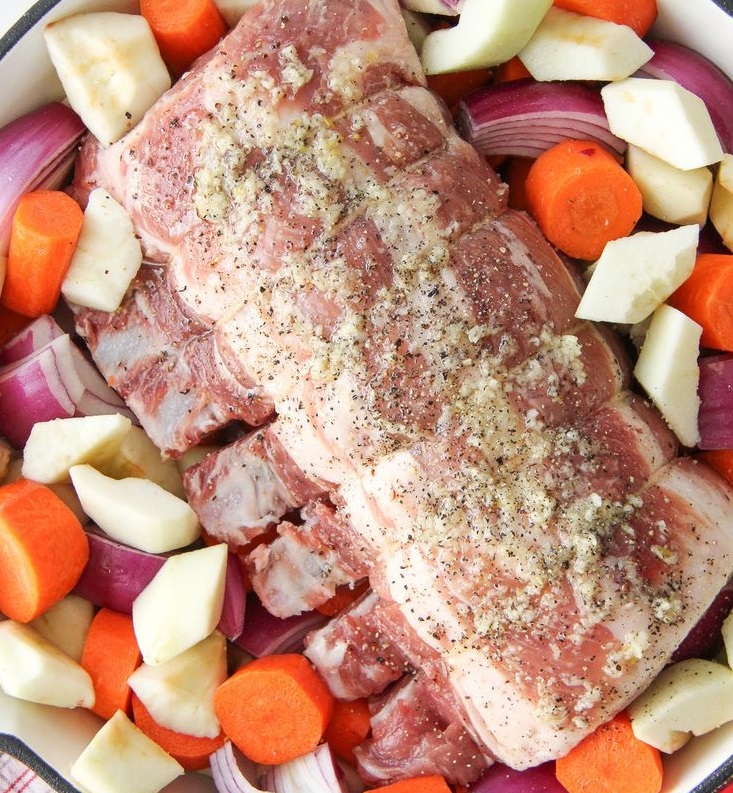 Prepare a 'Trivet' made from vegetables, roughly chop the veggies, you can leave the skin on; onions, carrots, celery, garlic, fresh herbs such as Thyme or Rosemary. Place the beef on top of the 'Trivet' and ensure that the roast does not directly touch the base of the roasting tin otherwise it will be burnt. The veggies will capture the juices from the beef and makes an excellent base for a gravy.
Place the beef in a pre-heated and very hot oven (220 °C and allow to brown for around 25 minutes.
Reduce the heat to 160°C and slow roast for approximately 3.5 hours for the whole piece and 1 and three quarter hours for the half piece.
It is better and more accurate to use a meat thermometer, you should remove the beef from the oven once the roast reaches a core temperature of 45 °C (if you do not have a meat thermometer you can use a metal skewer placed into the center of the beef for a few seconds then placed against your bottom lip, it should be registered as 'warm' not 'hot'.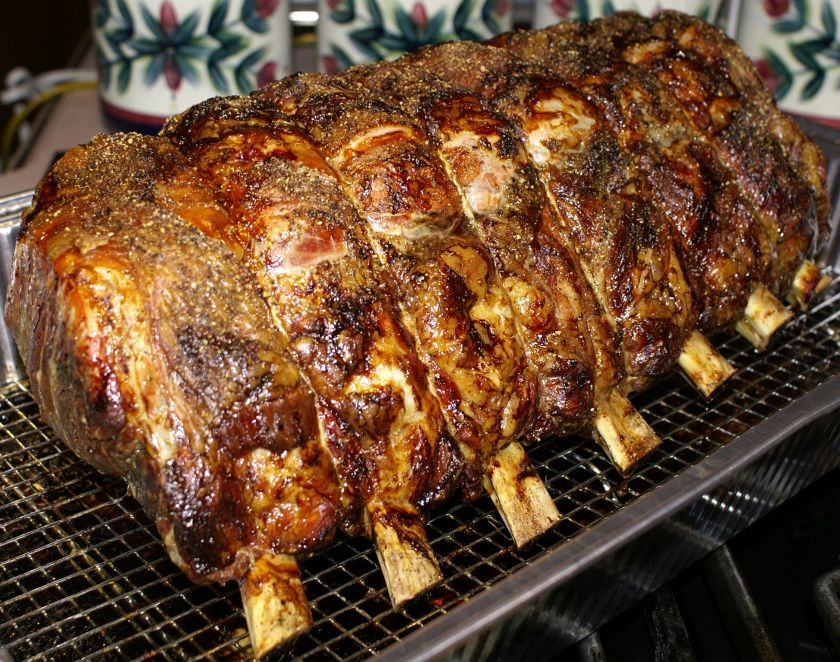 Remove from the oven and allow it to rest on a resting rack for at least 30 minutes. The roast will continue to cook as the juices inside settle, raising the internal temperature to 55 degrees for a perfect medium-rare prime rib.
While it is resting, make your gravy using the vegetables and meat juices from the roasting pan as a base.
To carve the roast, remove it from the bones by gently slicing down the back of the bones. Slice the prime rib roast nice and thick and serve with gravy and Christmas vegetables.
Order your Christmas Prime Rib Roast Here.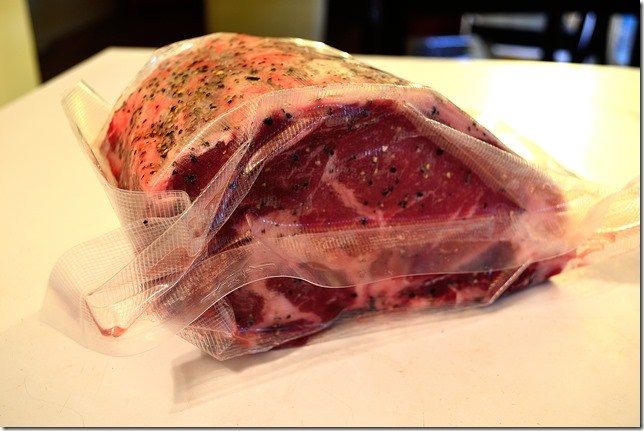 For your conveniece we are also offering a pre-cooked (SousVide) option for both sizes, we will slow cook your dry aged roast for approximately 12 hours to a perfect medium rare. Simply remove from the packaing and reheat in your oven at 200 celsius for 45 minutes (or until hot on the centre)
Order your Christmas Sous Vide Cooked Prime Rib Roast Here.
SHARE IT