Secret Kitchen Private Dining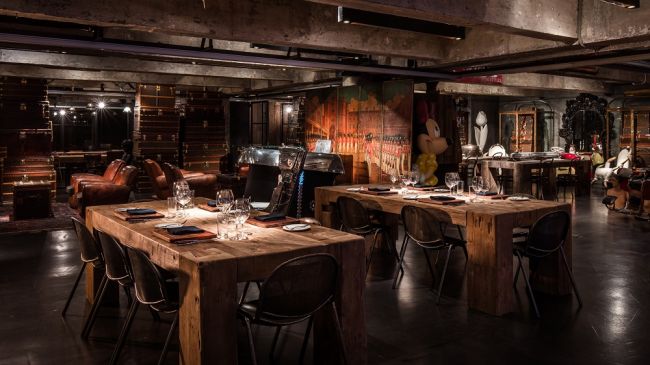 The Secret Kitchen has is set within sprawling antique shop and has 6 different areas for Private Dining from a cosy 8 pax up to 100 pax in the downstairs area and up to 300 pax for a seated dinner on the rooftop.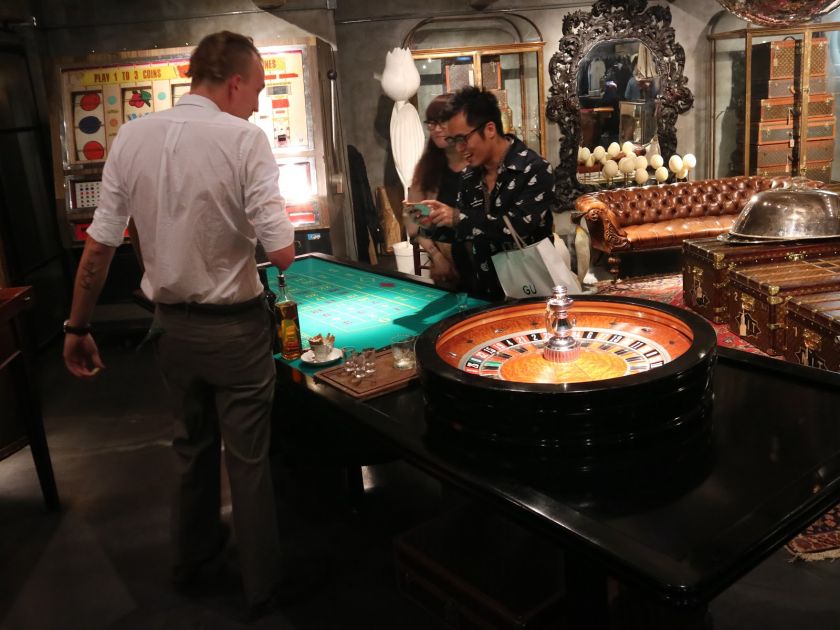 Upto 20 guests can enjoy a private dinner in the Casino and enjoy a game of roulette or table football after the meal (no cash gambling allowed)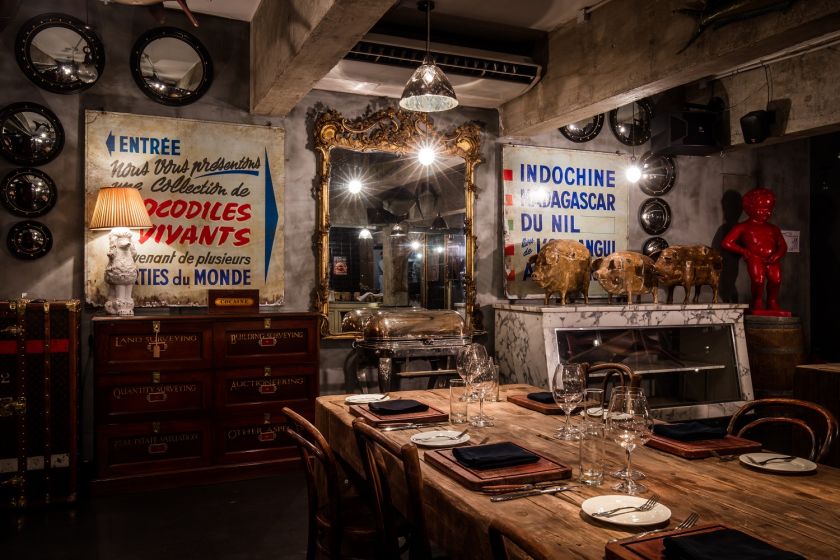 The Main Dining Room has 2 huge oak tables, each weighing 800 kg and can seat 20 pesons each, the space overlooks the open kitchen An ideal spot for a coporate get together for up to 40 pax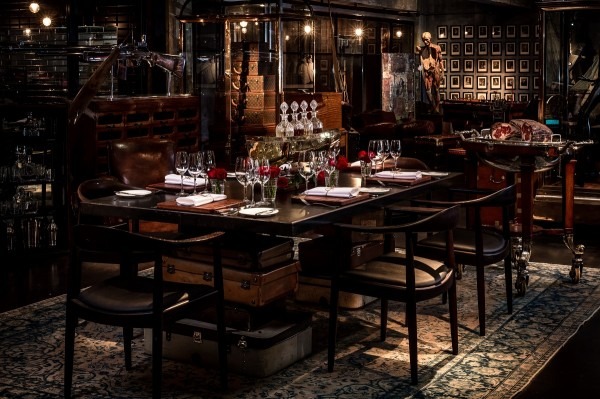 The corner of the Antique Shop is home to a huge collection of antique Louis Vuitton trunks. The vintage table can set upto 12 pax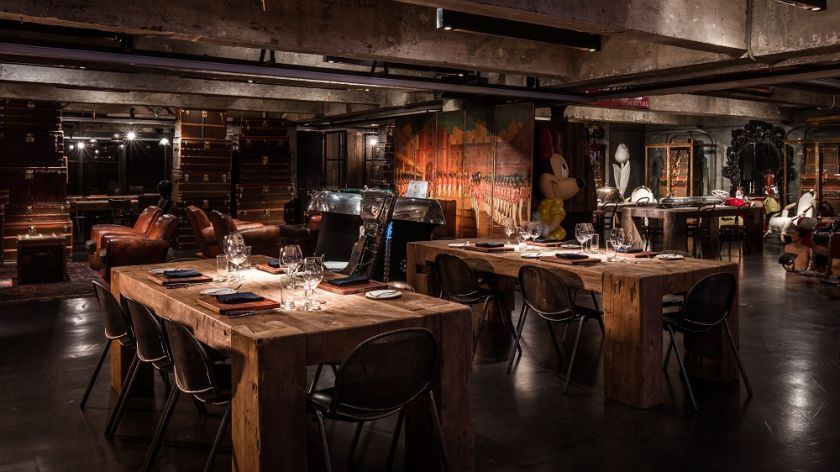 The Balcony side of the space is home to 2 huge oak tables, each can seat up to 10 pax. The sliding doors can be fully opened for a semi al fresco dining experience with a terrace.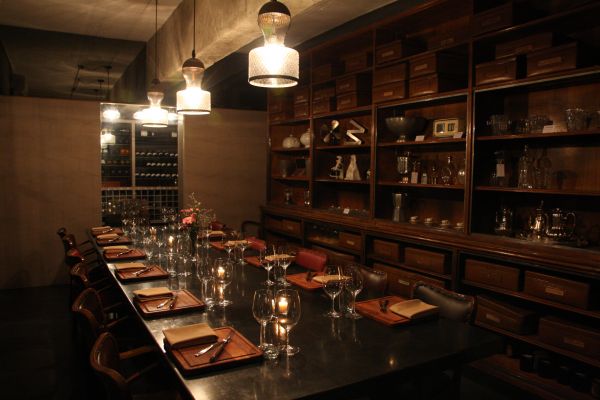 The Private Dining Room can accommodate up to 16 pax and has room for a vintage bar, We can arrange a personal cocktail bartender for pre and after dinner drinks.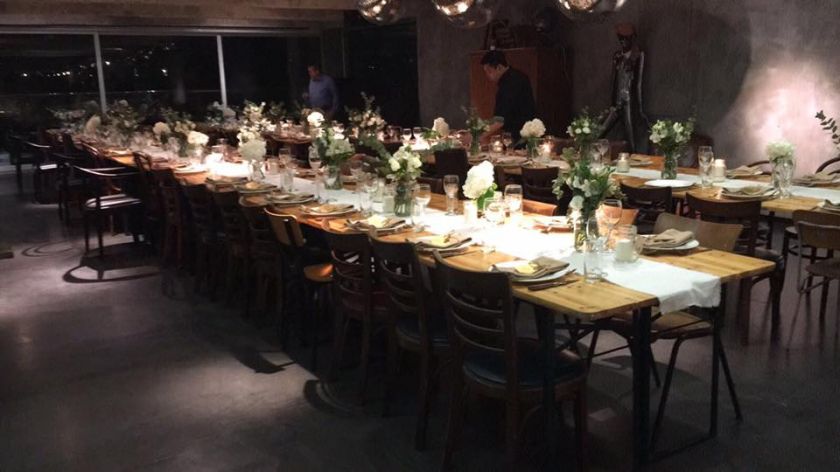 The Main Floor can host up to 100 pax for a large yet still intimate private dinner. We may need to move some and store some of the antiques when clearing the space which will incur an additional cost.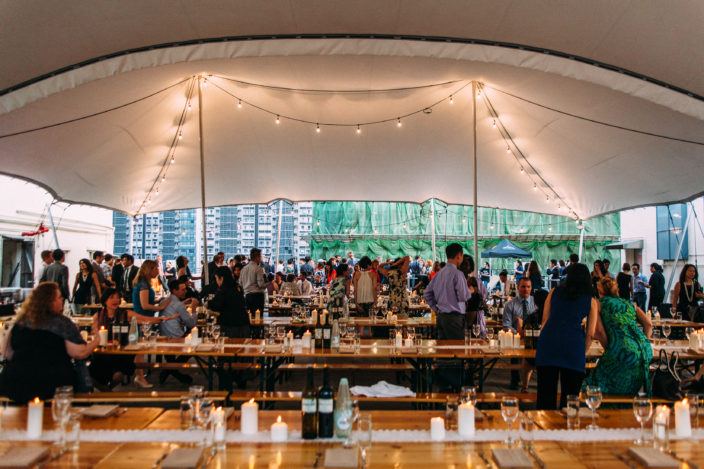 The Secret Kitchen boasts one of the largest unobstructed rooftops of its kind in Hong Kong, we can host a sit down dinner with live food stations and stage for upto 300 pax. The marquee is an optional extra.
Secret Kitchen Events Manager is available via email or phone to discuss and customise your private dinner or events from a minimum of 10 - 400 pax
Check Out the Highlights of The Big Beef Experience Menu Here
SHARE IT