Warm up with The Fei Jai this Chinese New Year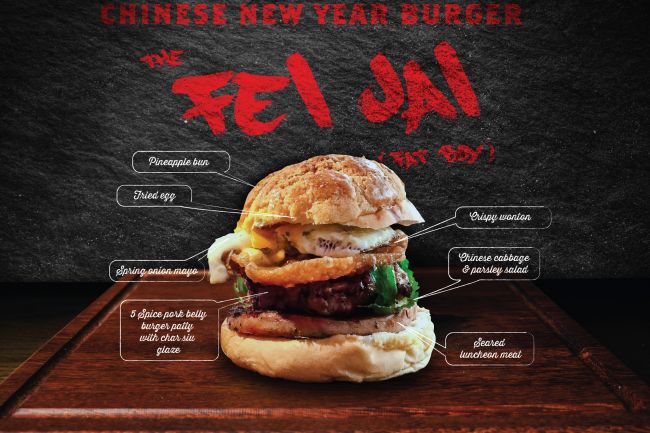 Kung Hei Fat Choy, Hongkongers!
The Butchers Club Burger chefs are feeling very inspired by the first major holiday of the year. That's right, it's already Chinese New Year. So to ring in the Year of the Monkey we've created a special burger: The Fei Jai.
New to Hong Kong and unsure of what "fei jai" means? Let's explain the ingredients first…
The burger consists of a five-spice pork belly burger patty with a char siu glaze, seared luncheon meat, Chinese cabbage and coriander salad, crispy wonton skin, spring onion mayo and a fried egg, all piled high between a classic pineapple bun.
Still haven't figured it out? In English, it's essentially The Fat Boy burger.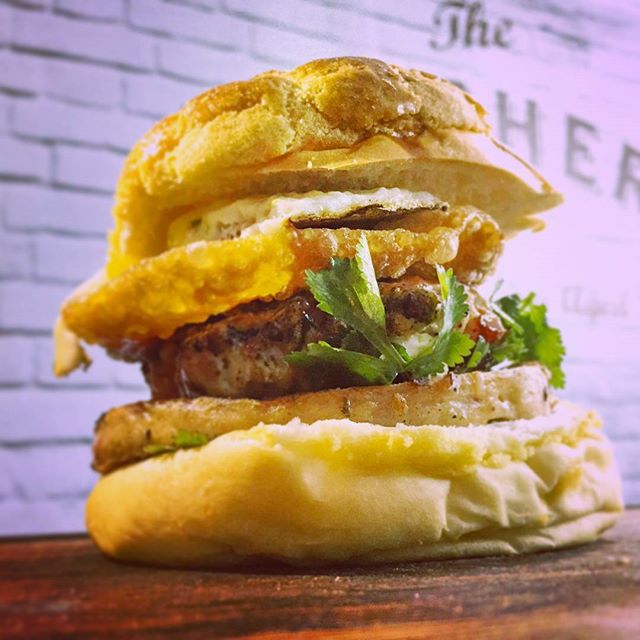 From the 1st of February until the 10th, all three The Butchers Club Burgers will be serving this special Chinese New Year burger made up of all of our favourite Hong Kong flavours for the very reasonable (and lucky!) price of $88. Along with the ever-popular Double Happiness and Wu Tang-Style burgers, and newcomer The Gambler, The Fei Jai will be available through our famous Secret Menu.
So before before you all head off on your sunny trips abroad, warm up with the fat boy. Not leaving town for CNY? Smart: more for you.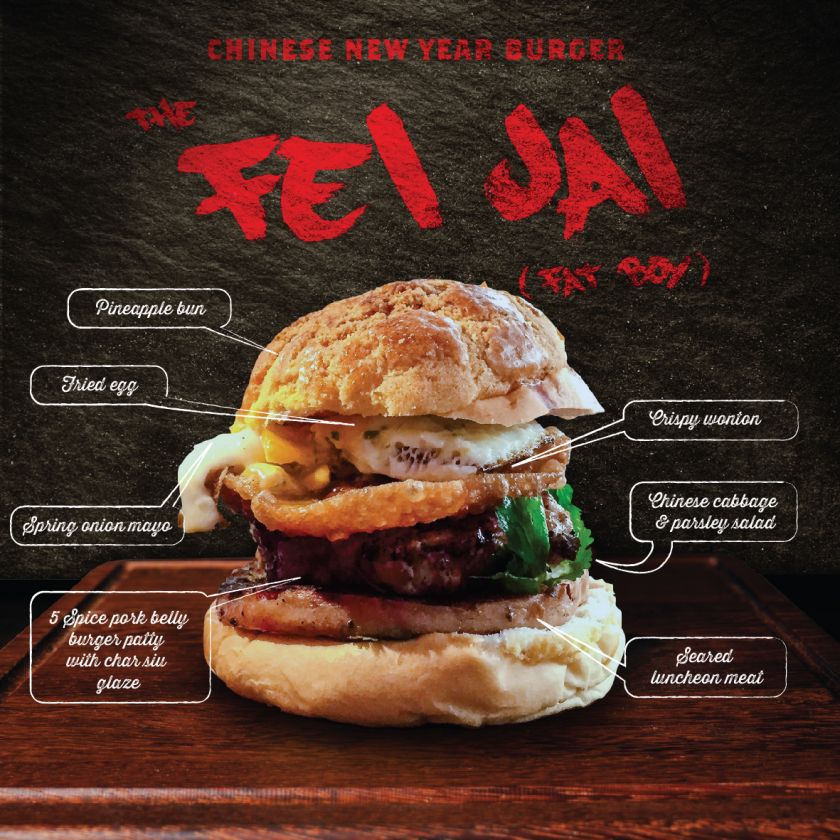 "The Fei Jai" burger will be available on the Secret Menu for dine-in only at The Butchers Club Burger Central, Wan Chai and TST, while stocks last, from February 1st to 10th.
SHARE IT